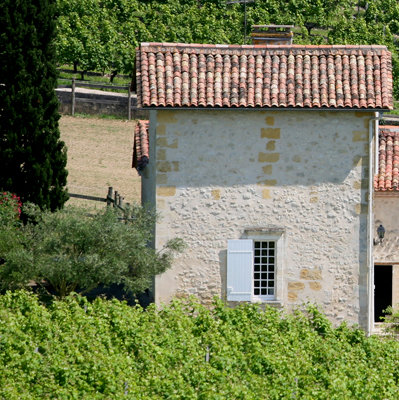 L'Olivier, with its tall "tower" is the largest of the three guesthouses.
Ground floor:
Spacious and cosy dining and kitchen area.
Spacious living room with working old stone fireplace.
One double bedroom with en suite shower room overlooking the flower meadow and vines.
First floor:
Twin bedroom with en suite bathroom overlooking the view across the river.